Message from the CEO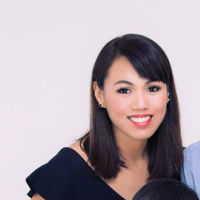 Hi! My name is Anna Rante, CEO and Founder of the R&K Taxation Experts.
R&K Taxation Experts is more than just a traditional accounting firm. We started in 2011 as a family-run business.
From our offices in Tarneit and Geelong, we branched out to other suburbs around Victoria, NSW and WA through franchise. Our small accounting firm grew from 300 clients to over 5,000 clients to date.
We maintained family-based culture across all offices and we value our clients like family. We believe that our clients deserve a more personable approach in dealing with their tax affairs, without compromising professionalism and efficiency.
Each office displays a positive, friendly vibe, and unlike other traditional firms, our accountants are young, driven, positive and energetic. You will never get intimidated!
We offer comprehensive business advisory services, from setting up your business to tax planning and ensuring your tax obligations are met. We conduct regular financial health checks, ensuring our clients are stress-free and have a greater peace of mind. Our accountants are constantly up-to-date with tax laws so our clients don't miss out on any tax deductions.
We also pride ourselves on educating our clients for them to get the most out of their business. We conduct on-site trainings and seminars, not only to our staff and but also to our clients, to ensure they know what is going on with their tax affairs and their business. We are not only accountants, we are also educators!
At the end of the day, our clients are left with more after-tax dollars in their pockets and more time spent with their family.
So go to the nearest R&K office in your local area, and let us take you to a different world of accounting.